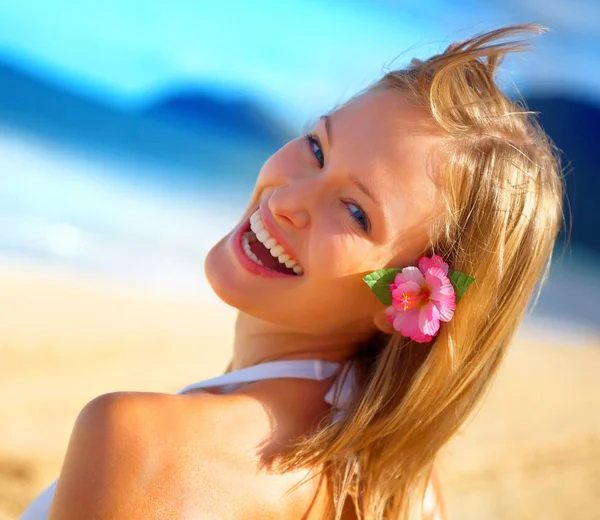 Nope, not me, but this is how great I
feel right now!
I am super happy today. Even though I am still feeling a bit under the weather, I am just feeling good in my heart. First of all, I am loving all of the sweet comments and emails I have been getting about my blog. Seriously, my readers ROCK. You guys have no idea- or maybe you do! - how big of a smile it puts on my face to see a new comment. It can turn a frown upside down!
I made the super yummy Rocky Road Fudge that
Lindsay
linked up from her site and it turned out so, so good! I doubled the batch so I would have enough to share, and so far my mom, grandma, Uncle and cousin have raved over it! I can't tell you how pleased I am to hear positive comments about my cooking. Since I am a single woman living alone, I never spent much time slaving in the kitchen, because I figured honestly- what's the point?
I cooked a little bit for my ex and his two daughters, but they were so hyper-critical of anything I did and cooking time (nownownownow!!!!) I just gave up!
I started baking a few years ago and was really surprised to find I had a knack for cakes. Over the last few years I have also tried my hand at cooking and surprise, surprise, I am actually half-way decent!
A few weeks ago I made some chicken enchiladas and took them over to my dads for dinner. My dad was shocked and Gale went on and on about how great they were. A few weeks before that I took over cornbread and again I got good reviews.
My toughest critic is up next, my mom! I am not sure what I will make for her and Ron, my step-daddy, because he doesn't care for spicy foods, so I will have to think it over.
I actually just finished making an easy and to die for Taco Soup posted by
The Mrs
and was stunned not only how great it was, but the huge amount it made! I am going to be able to freeze a bunch of this and have it when I don't feel like cooking.
Anyways, I guess the point of this post is how much I am enjoying blogging, learning new things and "meeting" you all.
Blessings,